Yepoon
QLD
4703

Learn More

DISCOVER OUR METHODS
HOW DO WE SELECT OUR MARKETS?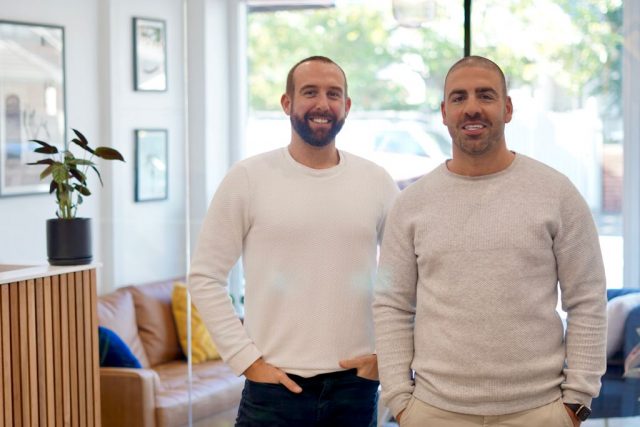 Targeting locations which will grow in value by understanding what these push and pull factors are, when they will occur and how long they are due to last is what allows us to make assumptions for strong market growth.
Our methodology aligns with a number of different driving factors. Some of these include government funding, economic uplifting projects, infrastructure introduction, flanking market affects and more. However, the underlying factors comes down to a couple of basic principals, supply and demand from population movement and demographic demand.
In proud partnership with Australia's top property economists. We formulate specific data reports based on our client's requirements and the markets we shop in. Our partners have been awarded the Innovation Patent Housing Market Prediction Solution, which predicts housing price changes at suburb level up to ten years into the future.
The target LGA
LIVINGSTONSTONE SHIRE COUNCIL
Region Overview
Livingstone Shire is located in Central Queensland, about 600 kilometres north of the Brisbane CBD, and about 40 kilometres north-east of the Rockhampton CBD. Livingstone Shire is bounded by the South Pacific Ocean in the north-east and east, the Rockhampton Regional Council area in the south, the Central Highlands Regional Council area in the south-west, and the Isaac Regional Council area in the north-west.
Livingstone is home to more than 37,000 residents. The major centres include the coastal towns of Yeppoon and Emu Park, with the smaller settlements of Byfield, Farnborough, Cawarral, Keppel Sands, Glenlee, Glendale, The Caves, Yaamba, Marlborough, Stanage Bay and Ogmore making up Livingstone.
Livingstone Shire includes significant rural and rural-residential areas and growing urban areas. The Shire encompasses a total land area of about 11,800 square kilometres, including national parks, state forests, coastline, islands and beaches. The main urban centre is Yeppoon, with a smaller urban centre at Emu Park. 
Non-Indigenous people are recorded to have lived in what is now known as Livingstone from 1853. Livingstone was first established as a Local Government in 1879, and then amalgamated with three other councils to become Rockhampton Regional Council in 2008. After a deamalgamation process driven by community feedback, Livingstone Shire Council was re-established on 1 January 2014.
The target SUBURB
BARLOWS HILL 4703
Housing Demand study
Livingstone Shire's new and existing housing market is currently experiencing a significant product shortfall. Increasing house prices, escalating rents and very low rental vacancies are the result. The right local market response is critical.

Lets look at the numbers
Community Plan Towards 5050
Livingstone Shire Council has led a whole of community planning process to develop a 30-year
vision with clear community priorities for the region.

Lets look at the numbers
Economic Profile
Livingstone Shire's economic profile presents economic information that enables you to describe the area's role within the broader economy, explore options for economic development and promote the area's strengths.

Lets look at the numbers

Read More

Market Performance Over 1 Year

Previous
Next
10.6% median market growth in 1 year

The markets movement over the past year, paired with supportive driving data shows us there is good growth to come. 
The current rental yield in the market is 6.59%

As we are looking for a positively geared property, yielding will need to be considered. We can expect this to rise due to the supporting data.
-3.70% vendor discounting shows us an understanding of the market's performance

As properties begin to grow in value, vendors are realising the interest in the market and discounting less and negotiations begin to tighten up.
Days on market have reduced since December 2020 by -35.9% to 33 days.

A reduction in days on markets indicates that pent up demand is causing property in the areas to sell at vendors expectations, which empowers the local property economy.
The number of new listings has increased by 27.6% in the last year

The increase of new listings coming onto onto the market shows that vendors are wanting a piece of the action and are willing to gauge the market.
Stock on market has increased by 19.2% over the last year

As vendors begin to realise the markets potential, savvy owners are putting their properties on the market to get in on the action. This is expected to turn in the next 4 to 6 month as values rise.
Economically influencing projects
Advanced Manufacturing
With over $6 billion dollars in major construction projects being delivered over the next 5 years and exponential growth in the resources sector, now is the time to invest in advanced manufacturing technologies, products, systems and services.
Agriculture & Food Technologies
By 2050, food supply is predicted to increase 60% to meet global demands, with 85% of this production increase expected to be driven by increased yields and cropping intensity, highlighting the critical role of agricultural technologies to level with demand.
Care and Support Services
Given the strong family demographics and sizeable proportion of pre-schoolers (5.6% of the total population), the Capricorn Coast region provides considerable opportunities for the provision of childcare.
Construction
Construction a top performing sector, aided by the delivery of major local projects equating to a staggering $6 billion plus, with the majority planned for delivery within the next 5 years.
Defence and Military Training
Shoalwater Bay Military Training Area encompasses close to 30% of the Capricorn Coast Region and is recognised as one of the best training facilities in the world.
Mining
Currently 35 mineral and 6 coal exploration permits have been granted with 2 additional mineral permits under consideration, bringing the total exploration interest in the region to 43 permits.
Renewable Energy
With an average of 300 days of sunshine a year, the region is extremely well positioned to take advantage of the growing solar power revolution at a broad-scale level
More Information




Why do we suggest this market?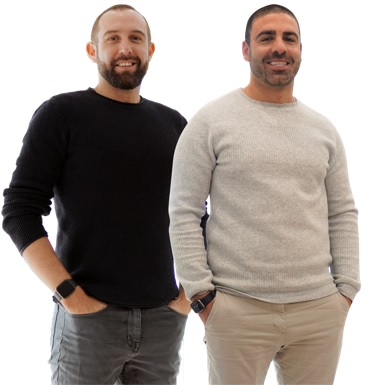 Please make sure to go though all the details and get back to us as soon as possible
Do you want to chat to our team?

Book a Quick Call





Facebook


Instagram


Linkedin


Google


Youtube Nationwide Operations
Property Portfolio Growth Partners
1300 671 341
hello@localhost
143 Pittwater Rd, Manly, NSW, 2095
ABN: 58 633 337 854
© 2020 – The Investors Agency PTY LTD
|