Playford
SA
5112

Learn More

DISCOVER OUR METHODS
HOW DO WE SELECT OUR MARKETS?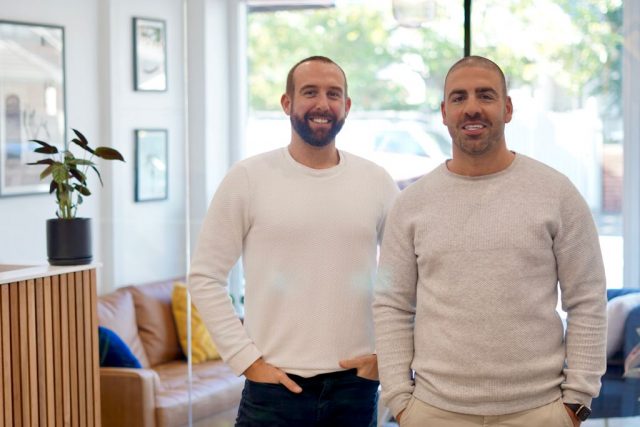 Targeting locations which will grow in value by understanding what these push and pull factors are, when they will occur and how long they are due to last is what allows us to make assumptions for strong market growth.
Our methodology aligns with a number of different driving factors. Some of these include government funding, economic uplifting projects, infrastructure introduction, flanking market affects and more. However, the underlying factors comes down to a couple of basic principals, supply and demand from population movement and demographic demand.
In proud partnership with Australia's top property economists. We formulate specific data reports based on our client's requirements and the markets we shop in. Our partners have been awarded the Innovation Patent Housing Market Prediction Solution, which predicts housing price changes at suburb level up to ten years into the future.
The target LGA
CITY OF PLAYFORD
Region Overview
The City of Playford is located in Adelaide's outer northern suburbs, about 30 kilometres from the Adelaide CBD. 
It is a rural and growing urban area, with some industrial and commercial areas. The City encompasses a total land area of 346 square kilometres. Rural land is located mainly in the east, north and west, and is used largely for market gardens, orchards, vineyards, horse studs and hobby farms.
Medium-scale projects generate thousands of jobs, driving the economy forward through 2020 and beyond.
Economic development activities have buoyed the property market – rents are rising, yields are good and vacancy rates are extremely low, providing opportunities for entry-level investors attracted by the affordable house prices and high rental returns.
The target SUBURB
ELIZABETH EAST 5112
Long Term Financial Plan
The City of Playford's Long Term Financial Plan (LTFP) ensures
Council can deliver services, maintain assets and achieve its
strategic objectives in a financially sustainable manner.

Let's look at the numbers
Economic Development Strategy
The City of Playford has large amounts of infrastructure projects in place to support economic growth

Let's look at the numbers
Economic Profile
The City of Playford's economic profile presents economic information that enables you to describe the area's role within the broader economy, explore options for economic development.

Let's look at the numbers

Read More

Market Performance Over 1 Year

Previous
Next
10.6% median market growth in 1 year

The markets movement over the past year, paired with supportive driving data shows us there is good growth to come. 
The current rental yield in the market is 6.59%

As we are looking for a positively geared property, yielding will need to be considered. We can expect this to rise due to the supporting data.
-3.70% vendor discounting shows us an understanding of the market's performance

As properties begin to grow in value, vendors are realising the interest in the market and discounting less and negotiations begin to tighten up.
Days on market have reduced since December 2020 by -35.9% to 33 days.

A reduction in days on markets indicates that pent up demand is causing property in the areas to sell at vendors expectations, which empowers the local property economy.
The number of new listings has increased by 27.6% in the last year

The increase of new listings coming onto onto the market shows that vendors are wanting a piece of the action and are willing to gauge the market.
Stock on market has increased by 19.2% over the last year

As vendors begin to realise the markets potential, savvy owners are putting their properties on the market to get in on the action. This is expected to turn in the next 4 to 6 month as values rise.
Economically influencing projects
Burdell Reserve Upgrade
Burdell Reserve is a large reserve at around 10,000 square metres in size. It has many mature trees which provide shade and habitat but its existing facilities are in poor condition. It is a short distance from Hamblynn Road and the Elizabeth Downs Shopping Centre, Elizbeth Rise Community Centre and bus stops.
Willison-Goodman Reserve Upgrade
Willison-Goodman Reserve is a local reserve that also functions as a pedestrian link to shops and bus stops on Philip Highway. It has a playspace and many mature trees which provide shade and habitat.
Mandeville Reserve Upgrade
Mandeville Reserve is a local reserve that also functions as a pedestrian link between Heytesbury Road and Peachey Road. It has a playspace and many mature trees which provide shade and habitat.
California Reserve Upgrade
California Reserve is located next to shops, bus stop and pedestrian trail. It has basketball hoops, irrigated grass, signage and a playspace which has come to the end of its life.
Proposed Revocation of Community Land Classification: Allotment 52 (Elizabeth CBD)
City of Playford is proposing revocation of the Community Land classification over Allotment 52, located between Prince George Plaza and Main North Road, Elizabeth.
Proposed Revocation of Community Land Classification: Main North Road Allotments
City of Playford is proposing revocation of the Community Land classification over Main North Road Allotments in the suburbs of Elizabeth and Elizabeth East.
Munno Para West – Local Area Traffic Management Study
The City of Playford commenced a Local Area Traffic Management (LATM) Study in April 2020.
Fremont Park: Eastern upgrade concept
Fremont Park is the City of Playford's premier park and hosts many of our civic events such as Australia Day celebrations and community carols.
Revocation of Classification as Community Land
Council is proposing to revocate a section of land which is located on the northern side of Davoren Road, currently utilised as a drainage reserve
Genetically Modified Crops Moratorium
The State Government has lifted the moratorium on growing Genetically Modified (GM) Crops across South Australia, except for Kangaroo Island.
Proposed Road Closure: Un-made Road (Parachilna Road), Gould Creek
Council is currently proposing the permanent closure of a portion of Un-made Road (Parachilna Road) located at Gould Creek.
Disability, Access & Inclusion Plan
The City of Playford is developing a new Disability Access & Inclusion Plan (DAIP).
Value Adding (Virginia) – Development Plan Amendment (DPA)
The Value Adding (Virginia) DPA proposes to establish a special area within the Primary Production Zone in Virginia to help enable the expansion of the existing Mitolo Group potato and onion processing plant on the site.
Virginia Main Street Upgrade
The Virginia Main Street Upgrade Project will improve the town's main street to create a welcoming space for locals, businesses and visitors to Virginia.
Open Space Guidelines and Strategy – Finalised
Council has prepared an Open Space Strategy and Open Space Guidelines to help guide the development and management of open space in Playford.
More info


Why do we suggest this market?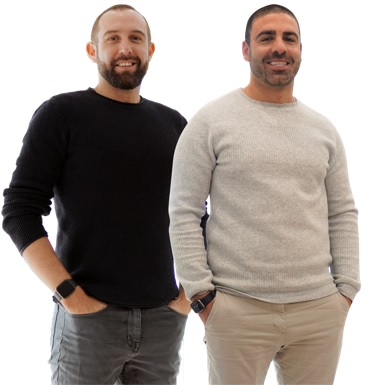 Please make sure to go though all the details and get back to us as soon as possible
Do you want to chat to our team?

Book a Quick Call





Facebook


Instagram


Linkedin


Google


Youtube Nationwide Operations
Property Portfolio Growth Partners
1300 671 341
hello@localhost
143 Pittwater Rd, Manly, NSW, 2095
ABN: 58 633 337 854
© 2020 – The Investors Agency PTY LTD
|