Fraser Coast
QLD
4655

Learn More

DISCOVER OUR METHODS
HOW DO WE SELECT OUR MARKETS?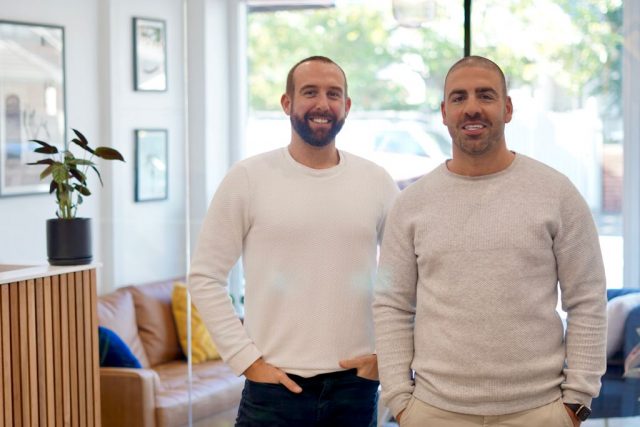 Targeting locations which will grow in value by understanding what these push and pull factors are, when they will occur and how long they are due to last is what allows us to make assumptions for strong market growth.
Our methodology aligns with a number of different driving factors. Some of these include government funding, economic uplifting projects, infrastructure introduction, flanking market affects and more. However, the underlying factors comes down to a couple of basic principals, supply and demand from population movement and demographic demand.
In proud partnership with Australia's top property economists. We formulate specific data reports based on our client's requirements and the markets we shop in. Our partners have been awarded the Innovation Patent Housing Market Prediction Solution, which predicts housing price changes at suburb level up to ten years into the future.
The target LGA
FRASER COAST
Region Overview
The Fraser Coast Regional Council area is located in the Wide Bay Burnett Region of south-east Queensland, about 250 kilometres north of the Brisbane CBD.
The Fraser Coast Regional Council area is bounded by the Coral Sea in the north and east, the Gympie Regional Council area in the south, and the North Burnett Regional Council area and the Bundaberg Regional Council area in the west.
The Fraser Coast Regional Council area is served by the Bruce Highway, Fraser Coast Airport (Hervey Bay and Maryborough) and the Tilt Train.
The target SUBURB
HERVEY BAY 4655
Forecasting Reports
Fraser Coast's recent growth has been driven by net in-migration, led not just by retirees, but also families (both
young and established)

Lets look at the numbers
KPMG Landscape Forecast
KPMG's future projection and an insight into the development of the Fraser Coast landscape

Lets look at the numbers
Infrastracture Profile
Council has invested in projects which support the growth and improvement of key areas across the Fraser Coast.
These projects inject millions into our economy and help build confidence in the region.

Lets look at the numbers

Read More

Market Performance Over 1 Year

Previous
Next
27.4% median market growth in 1 year

The markets movement over the past year, paired with supportive driving data shows us there is good growth to come. 
The current rental yield in the market is 5.35%

As we are looking for a positively geared property, yielding will need to be considered. We can expect this to rise due to the supporting data.
-2.76% vendor discounting shows us an understanding of the market's performance

As properties begin to grow in value, vendors are realising the interest in the market and discounting less and negotiations begin to tighten up.
Days on market have reduced since December 2020 by -56.5% to 20 days.

A reduction in days on markets indicates that pent up demand is causing property in the areas to sell at vendors expectations, which empowers the local property economy.
The number of new listings has increased by 20.0% in the last year

The increase of new listings coming onto onto the market shows that vendors are wanting a piece of the action and are willing to gauge the market.
Stock on market has increased by 10.0% over the last year

As vendors begin to realise the markets potential, savvy owners are putting their properties on the market to get in on the action. This is expected to turn in the next 4 to 6 month as values rise.
Economically influencing projects
Maryborough Forging & Manufacturing Facility
Construction of the $60 million Rheinmetall NIOA Munitions (RNM) shell forging and manufacturing facility in Maryborough has begun, with early works commencing on site. RNM's state-of the-art manufacturing facility will produce 30,000 155-millimetre artillery shell cases annually for both the Australian Defence Force (ADF) and German-based Rheinmetall's international supply chain of allied nations.
Hyne Timber Glue Laminated Timber Plant
The new state-of-the-art glue laminated manufacturing plant in Maryborough incorporates the latest in automated glulam production technology and equipment. The 4000sqm facility is located on a 2.3 Ha site within a High Impact Industry Planning zone, and is co-located with Hyne's current operations and dovetails into the existing production, allowing Hyne to provide more competitive products into the emerging large-scale residential and commercial markets.
Astro Aero Aircraft Manufacturing Facility
An aircraft factory, which will produce up to 25 planes a year, is set to bring hundreds of jobs to the Fraser Coast. Astro Aero will build a high-tech aircraft manufacturing centre on a greenfield site at the Hervey Bay Airport.
The $12 million project will be the first tenant at the new Avion Industrial Precinct, and is anticipated to create up to 200 long-term, high-skill jobs for the region.
Forest Wind
The massive 1200MW Forest Wind project, a joint venture between global engineering giant Siemens and project Queensland renewables outfit Clean Sight, was given state government approval in February.
The $2 billion project proposes to install up to 226 turbines in state forest used as pine plantations between the towns of Gympie and Maryborough and has the potential to be one of the largest grid-connected wind farms in the Southern Hemisphere.
Susan River Solar Farm
The $175 million Susan River Solar Farm near Maryborough has officially opened, and is expected to add another 95 megawatts of renewable power to Queensland's electricity system.
The project uses 290,000 panels to generate electricity, connected to the state's power grid via a new Ergon Energy substation on the solar farm site. It is owned by international investors Elliott Green Power, an affiliate of hedge fund Elliott Advisors (UK).
Munna Creek Solar Farm
The 120-MW Munna Creek photovoltaic (PV) park will be installed near Maryborough, consisting of more than 500,000 solar panels covering an area of about 250 ha (618ha). The project was awarded development approval from the Fraser Coast Council at the start of 2018. An electrical connection agreement is also in place.
Once up and running, the $300m power plant is expected to produce about 250,000 MWh of electricity annually,
Hervey Bay CBD Redevelopment
The development of a new city centre precinct will provide a new anchor point for Hervey Bay. To achieve this, a number of projects will be delivered, including a new council administration and council library. Under the Hinkler Regional Deal, the Federal Government has allocated $40 million towards the redevelopment of Hervey Bay's CBD.
Fraser Coast Sports and Recreation Precinct
The Fraser Coast Sports Precinct, a major sporting precinct on land in Nikenbah is a multi-stage development across over 60 hectares of land, and will provide sporting fields and playing surfaces catering to football (soccer), AFL, rugby league/union, hockey, netball, tennis, touch football and Oztag.
Hervey Bay Airport Redevelopment
Over $26m in funding delivered under the Hinkler Regional Deal has delivered both stages of a two-stage redevelopment of the Hervey Bay Airport, including the improvement of all infrastructure for the main runway and taxiways and the construction of a specialised aviation and associated supply chain industry subdivision.
Council's 2020/21 Capital Works Budget
A $138 million capital works budget are the centrepieces of an "unprecedented Council budget for unprecedented times".
Bruce Highway – Tiaro Flood Immunity Upgrade
The Australian and Queensland governments have allocated $107 million in the Bruce Highway Upgrade Program to deliver a new 2-lane section of Bruce Highway, to the east of Tiaro.
Boundary Road Extension
The $21m project will provide for the completion of the missing link between Boundary Road and Kawungan Way. Hervey Bay's east-west road links was vital to limit traffic congestion and meet the needs of the region's growing population.
Latitude25 RV Lifestyle Community
Latitude25 is Hervey Bay's newest, luxury RV lifestyle community with resort-style facilities for active over 50's. The $100m development in Nikenbah will comprise 281 homes, with a state of the art Clubhouse and Health Hub at the heart of the community.
The Springs
The Springs Hervey Bay is a $75m master planned community, enjoying a southerly aspect with panoramic views of the stunning Fraser Coast hinterland. The development will offer a safe and secure neighbourhood, a relaxed and friendly atmosphere and a strong sense of community.
Reflections on the Bay
Construction is underway on a new multi-million dollar retirement village project set to transform seniors' living on the Fraser Coast. The resort-style retirement village and co-located aged care facility are set on a 6.91 hectare parcel of land on Richard Charles Drive at Kawungan, providing easy access to the seaside surrounds of Hervey Bay.

Why do we suggest this market?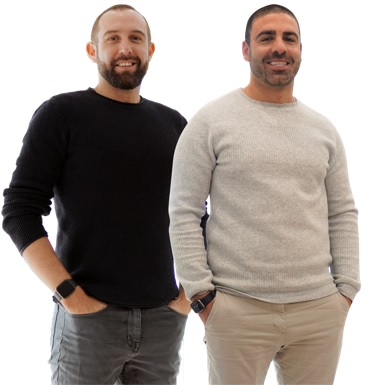 Please make sure to go though all the details and get back to us as soon as possible
Do you want to chat to our team?

Book a Quick Call





Facebook


Instagram


Linkedin


Google


Youtube Nationwide Operations
Property Portfolio Growth Partners
1300 671 341
hello@localhost
143 Pittwater Rd, Manly, NSW, 2095
ABN: 58 633 337 854
© 2020 – The Investors Agency PTY LTD
|