397 Diplock Street Frenchville
It's with great pleasure to present
Your Focus Market and Property
and this is why…
Radka and Tie have been looking for property for approximately 4 weels, they are looking to secure a property prior to Xmas as their pre approval will expire early next year. They have a loan amount of $380 000 with a maximum purchase price of
$500 000. Ideally looking to purchase something under $450 000. They are looking for something positively geared.
DISCOVER OUR METHODS
HOW DO WE SELECT OUR MARKETS?
Targeting locations which will grow in value by understanding what these push and pull factors are, when they will occur and how long they are due to last is what allows us to make assumptions for strong market growth.
Our methodology aligns with a number of different driving factors. Some of these include government funding, economic uplifting projects, infrastructure introduction, flanking market affects and more. However, the underlying factors comes down to a couple of basic principals, supply and demand from population movement and demographic demand.
In proud partnership with Australia's top property economists. We formulate specific data reports based on our client's requirements and the markets we shop in. Our partners have been awarded the Innovation Patent Housing Market Prediction Solution, which predicts housing price changes at suburb level up to ten years into the future.
your Hot market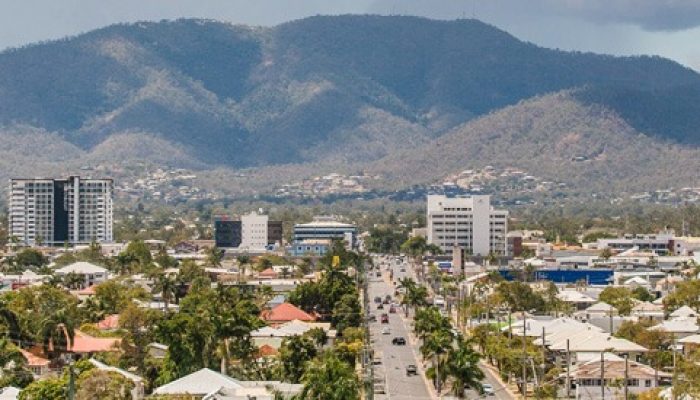 ROCKHAMPTON REGION
Rockhampton and its property market has been largely unaffected by the pandemic and indeed has benefited from the Exodus to Affordable Lifestyle which has been enhanced by the virus lockdown phases. These attributes, plus a roll-out of numerous major construction projects, is turning Rockhampton into a magnet for southern migrants and first-home buyers. 
Property prices have been rising throughout 2020 but remain highly affordable and vacancies are tight – mostly below 0.5%.
Rockhampton's diverse economy is being boosted by the resources sector with construction of the Adani coal mine well under way. In the last 12 months, contracts totaling $1.5 billion have been awarded to local operators. Other projects lifting the economy include the transformation of the CBD,  upgrades totaling $1 billion to major transport routes, the $2.5 billion redevelopment of the Australia-Singapore Military Training centre at Shoalwater Bay and the emergence of new industrial estates. 
Considered the 'Beef Capital' of Australia, Rockhampton is also the gateway to Capricorn Coast tourist attractions and a centre for manufacturing, mining and the military.
Overall, Rockhampton presents as an affordable market with good growth prospects. The Queensland Infrastructure Plan published by the State Government nominates  Rockhampton as the primary service centre for Central Queensland (with Gladstone as the industrial hub). Overall, Rockhampton presents as an affordable market with good growth prospects.
Market Performance Over 1 Year

Previous
Next
Forecasting Reports
The Rockhampton region will be experiencing large demographic movement until 2036 and beyond. With a vacancy shortage, market demand is expected to rise

Lets look at the numbers
2015 Futures Report
The current population of 78,600 is expected to rise to between 118,000-130,000. An potential 65% rise, or 4.3% per year

Lets look at the numbers
Infrustructure Profile
The Rockhampton region has large amounts of infrustructure propjects in place to support economic growth

Lets look at the numbers
FRENCHVILLE 4701
Market Conditions
10.6% median market growth in 1 year

The markets movement over the past year, paired with supportive driving data shows us there is good growth to come. 
The current rental yield in the market is 6.59%

As we are looking for a positively geared property, yielding will need to be considered. We can expect this to rise due to the supporting data.
-3.70% vendor discounting shows us an understanding of the market's performance

As properties begin to grow in value, vendors are realising the interest in the market and discounting less and negotiations begin to tighten up.
Days on market have reduced since December 2020 by -35.9% to 33 days.

A reduction in days on markets indicates that pent up demand is causing property in the areas to sell at vendors expectations, which empowers the local property economy.
The number of new listings has increased by 27.6% in the last year

The increase of new listings coming onto onto the market shows that vendors are wanting a piece of the action and are willing to gauge the market.
Stock on market has increased by 19.2% over the last year

As vendors begin to realise the markets potential, savvy owners are putting their properties on the market to get in on the action. This is expected to turn in the next 4 to 6 month as values rise.
Economically influencing projects
Central QLD Coal Project Mineralogy (Clive Palmer)
VALUE: TBA: 2 open-cut coal mines
STATUS: Proposed
IMPACT: Jobs: 275 during construction; 500 operational
Raglan Solar Farm, Bouldercombe Eco Energy World
VALUE: TBA
STATUS: Approved
IMPACT: Would power 60,000 homes
Mount Morgan Gold – Copper Project Carbine Resources
VALUE: $80 million. A former mine would be resurrected and a new plant built
STATUS: Proposed
IMPACT: Jobs: 180
Integrated Wind, Solar & Battery Power Station – Lacour Energy
VALUE: TBA: 2 open-cut coal mines
STATUS: Proposed
IMPACT: Jobs: 275 during construction; 500 operational
Rockhampton Northern Access Upgrade
VALUE: $157 million
STATUS: Under construction
Completion expected in 2021
IMPACT: Jobs: 400
The Highway will be duplicated, allowing for increased traffic
Rockhampton Ring Road State Govt
VALUE: $1 billion. The Federal Govt will fund $800mil;
State Govt $200mil
STATUS: Approved
Construction is expected to begin in 2022
IMPACT: Jobs: 800
A 18km bypass will link Yeppen Round about to Parkhurst
Capricorn Highway— Rockhampton to Gracemere Duplication
VALUE: $75 million the Federal Govt will fund $60mil; State Govt $15mil
STATUS: Under construction.
Completion is expected in 2021
IMPACT: Jobs: 180
The 4-lane highway will increase capacity and reduce travel times
Rockhampton Airport Terminal Upgrade
VALUE: $41 million
STATUS: Under construction.
IMPACT: Improved security and upgraded lounges
North Coast Rail Line Upgrade Rockhampton – Townsville State Govt
VALUE: $100 million
STATUS: Under construction
Completion expected in 2021
IMPACT: Jobs: 300
Eight extra passing loops will allow freight
trains to increase carrying capacity
Rookwood Bridge Upgrade
VALUE: $13 million
STATUS: Under construction
IMPACT: The new bridge will prepare the way for
the construction of Rookwood Weir
Rookwood Weir Project Gladstone Area Water Board and Sunwater
VALUE: $495 million. Funded 50/50 by the Federal and State Govts
STATUS: Approved
IMPACT: Jobs: 150
Expand irrigated agricultural production
Capricornia Correction Centre Expansion
VALUE: $240 million
STATUS: Under construction
IMPACT: Jobs: 172 during construction
Will create 348 extra cells
New Art Gallery and Cultural Precinct Devt, 212–214 Quay St State And Local Govt
VALUE: $36 million
STATUS: Under construction
Completion due in 2021
IMPACT: Jobs: 170 during construction
South Rockhampton Flood Levy
VALUE: TBA
STATUS: Proposed;
Awaiting funding
IMPACT: Jobs: 185;
Would protect 1,500 residential, commercial, industrial and rural parcels of land
Capricorn Integrated Resort Iwasaki Sangyo Co (Aust)
VALUE: $600 million. 300-room resort, air strip, 8,000 dwellings and wagyu cattle farm
STATUS: Proposed
IMPACT: Jobs: 8,500 over 20 years; 2,160 operational
Great Keppel Island Resort Development
VALUE: $2 billion. Includes 1,300 holiday units, a hotel, marina, retail, golf course and airstrip
STATUS: Proposed
IMPACT: Jobs: 6,000 during construction;
1,500 operational
Industry Park, Gracemere Industrial Area
VALUE: $75 million
STATUS: Under construction
IMPACT: 25ha of industrial premises
Stockland Rockhampton Shopping Centre Upgrade
VALUE: $45 million
STATUS: Prosposed
IMPACT: An application for a dept store is in addition
to the approval to extend the cinemas and entertainment precinct
Bouldercombe Substation Upgrade
VALUE: $49 million
STATUS: Under construction
Completion expected in 2023
IMPACT: Jobs: 112
Aging power infrastructure will be replaced
Kinka Shores Housing Estate, Kinka Beach
VALUE: $350 million
STATUS: Approved
IMPACT: Jobs: 200
900 homes, school, retail centre, offices
Ellida Residential Development, Parkhurst
VALUE: $575 million
STATUS: Approved
IMPACT: 2,350 homes
Sea Haven Estate, Yepoon
VALUE: TBA
STATUS: Approved
IMPACT: 120 homes
The Pines Residential Development, Yeppoon
VALUE: $500 million. A master-planned community
STATUS: Under construction
IMPACT: Jobs: 500 during construction
Will house 3,000 people
OUR SUGGESTED PROPERTY
397 Diplock Street Frenchville QLD 4701
Property details
4
2
2
Asking Price
Target Price
Potential Rent
Potential Yield
$400,000
$400,000
$680 p/w
8.84% Gross
Land Size: 809m2
Where is this Property?
ComparAtive properties
$
349,000
21 Sep 2021
VIEW
$
370,500
7 Dec 2021
VIEW
What should i know about this property?
Are there easements on the property?
there are no easements on the property

EASEMENT MAP

Easements are areas which need to be accessible by council or anyone with a right to access a portion or part of land. An easement could be related to sewage piping, gas lines or electrical works.
Is the property located in a flood zone? The property does not fall within flood lines

FLOODZONE MAP

Flood zones can be determined from river flood lines. In areas where the terrain is fairly flat and river banks overflow, properties which fall within these catchments may warrant higher insurance costs.
Is the property correctly zoned? Development Zone: Residential
Building and council regulation states that the dwelling on top of the land needs to be classified correctly for the type of structure that it is.
Is the property in adequate condition? YES, please see the photos in the listing
In communications with the listing agent, he/she has confirmed the condition of the property is as the listing shows. This will be verified by our team in the steps moving forward.  
What are the council rates for the property? Approximately $3,600 yearly
Council rates are paid by the owners and fund council work and operations. Generally, the smaller the population and larger the council, the higher the fee is.
What is the cost for building insurance? Approximately $1,800 per year
In most states, building and landlord insurance is required to by the buyer one the property's contract has been signed and exchanged. The fee above is an average for the building insurance only.
How many days has this property been on market? This property is off market
There are 3 types of listing stages:
On-market, this is found on major portals
Off-market, this is for sale, but with the listing agency only
Pre-market, this has been presented to us outside of the public

When was the property Built? the property was built in 1980
The build year should be considered when purchasing properties of different structure types. The price of the property can be reflective of the build year vs the structure type. Some structure types age better than others. At a certain price point, it is worth remembering that land is the appreciating asset, while the dwelling is the depreciating asset.
Is the property leased, if so until when?
Unit 1 lease Expires Mar 2022
Unit 2 lease Expires Aug 2022
Tenure renewals dates need to be considered in rising markets. If the market is rising, your ability to increase rental rates will only be possible at the time the tenants lease period renews.
What are the lease rates associated? rented for $680 can be rented for $680 per week

Lease renewal rates cannot be changed inside of lease periods, for the benefit of the tenant. 
ALL FUNDS ASSOCIATED
finance disclaimer
The information below is general and not specific to your personal circumstances and finance structures. The costs, return and results are approximate figures and not relative to particular or specific management agencies, inspectors, insurance companies etc.
purchase Costs
Annual Expenses
Potential Results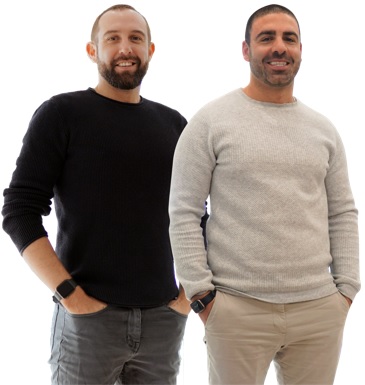 Please make sure to go though all the details and get back to us as soon as possible
Book a Quick
Call Back

Book a Quick Call





Facebook


Instagram


Linkedin


Google


Youtube Nationwide Operations
Property Portfolio Growth Partners
© 2020 – The Investors Agency PTY LTD
|