105 Spring Street Deception Bay
It's with great pleasure to present
Your Focus Market and Property
and this is why…
Shreya and Kaustubh are looking for a property in a high growth area, with minimal holding costs or ideally positively geared. We are looking in metropolitan Brisbane or in Metropolitan Adelaide, with Adelaide having slightly higher yields. But both markets experiencing and projected to experience significant growth
DISCOVER OUR METHODS
HOW DO WE SELECT OUR MARKETS?
Targeting locations which will grow in value by understanding what these push and pull factors are, when they will occur and how long they are due to last is what allows us to make assumptions for strong market growth.
Our methodology aligns with a number of different driving factors. Some of these include government funding, economic uplifting projects, infrastructure introduction, flanking market affects and more. However, the underlying factors comes down to a couple of basic principals, supply and demand from population movement and demographic demand.
In proud partnership with Australia's top property economists. We formulate specific data reports based on our client's requirements and the markets we shop in. Our partners have been awarded the Innovation Patent Housing Market Prediction Solution, which predicts housing price changes at suburb level up to ten years into the future.
your Hot market
MORETON BAY REGION
The Moreton Bay Region is a diverse area, spanning more than 2,037 square kilometres and boasting everything from rural townships and urban centres to coastal villages and thriving business precincts.
Located between Brisbane City and the Sunshine Coast, Moreton Bay is one of Australia's fastest growing urban regions with its population forecast to grow by over 40 percent to more than 645,000 by 2036.
Moreton Bay has a strong and connected community that enjoys the benefits of close proximity to the Brisbane CBD and a lifestyle that's second to none.
The region offers some of South East Queensland's premier waterfront locations, pristine environmental areas, vibrant entertainment options and thriving cultural and community hubs. Residents enjoy access to award-winning medical, commercial, leisure, entertainment and residential precincts.
Market Performance Over 1 Year

Previous
Next
Economic Development Action Plan
Moreton Bay Region's Economic Development Action Plan 2017-2022 provides a much-needed platform and consolidated strategy to bring together existing and planned activities that support council's economic development focus.

Let's look at the numbers
Regional Economic Development Strategy
The Regional Economic Development Strategy 2020-2041 (REDS) provides the blueprint for Council, industry and the business community to collaboratively build a $40 billion economy by attracting and generating 100,000 new jobs for the Moreton Bay region by 2041.

Let's look at the numbers
Economic Forecast
Significant property development and land
release will continue to create demand
for businesses wanting to establish a
base to service local, state, national and
international markets.
The region is home to leading
manufacturers in construction,
machinery, agribusiness and beyond.
Moreton Bay currently provides access to
local jobs for 66% of working residents.

Let's look at the numbers
DECEPTION BAY 4508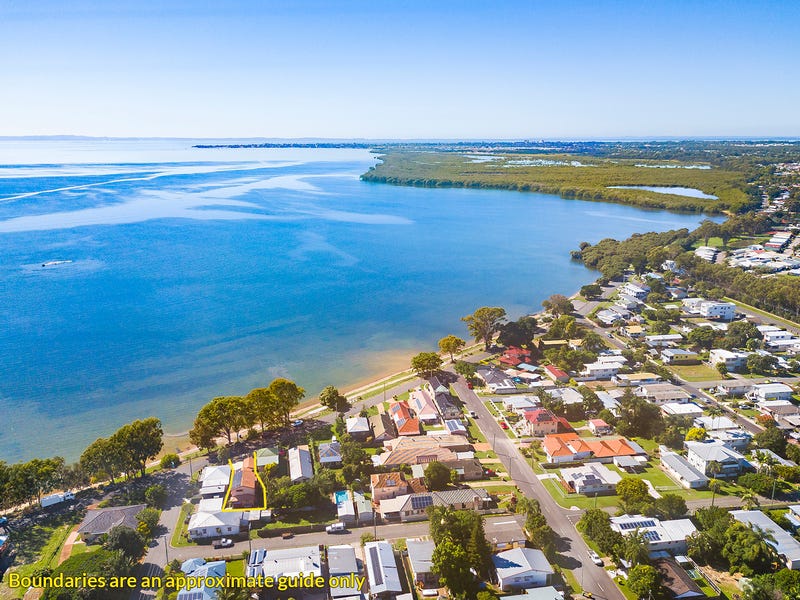 Market Conditions
26.5% median market growth in 1 year

The markets movement over the past year, paired with supportive driving data shows us there is good growth to come. 
The current rental yield in the market is 4.82%

As we are looking for a positively geared property, yielding will need to be considered. We can expect this to rise due to the supporting data.
-1.99% vendor discounting shows us an understanding of the market's performance

As properties begin to grow in value, vendors are realising the interest in the market and discounting less and negotiations begin to tighten up.
Days on market have reduced since December 2020 by -52.4% to 15 days.

A reduction in days on markets indicates that pent up demand is causing property in the areas to sell at vendors expectations, which empowers the local property economy.
The number of new listings has decreased by -2.1% in the last year

The reduction of new listings tells us that vendors are realising the values of thier properties, and are therefore holding their assets.
Stock on market has decreased by -6.7% over the last year

As vendors begin to realise the markets potential, savvy owners are holding their properties to gain the value in the markets current and forthcoming growth.
Economically influencing projects
Caboolture Hospital Redevelopment
Value:
$395 million
Status:
Construction to be
finished by 2023
Impact:
Jobs: 600
New Medical Hub Next to Caboolture Hospital
Value:
$10 million
Status:
Approved
Construction is expected
to begin in 2021
Impact:
Jobs: 75
The Mill at Moreton Bay University Precinct, Petrie
Value:
$200 million
Will cater for 10,000
students by 2030
Status:
Under construction
Began taking students in
Feb 2020
Impact:
Jobs: 100 per year
during construction;
6,000 in operations by
2036
Bruce Hwy Upgrade, Caboolture
Value:
$662 million
11km is being upgraded
to 6 lanes
Status:
Approved
Construction is expected
to begin in late 2020
Impact:
Needed to service
strong population rises
in the northern growth
corridor
Morayfield Train Station Upgrade
Value:
TBA
Part of a $300mil State
Govt package
Status:
Under construction
The old station is
being replaced in full,
completion expected in
2020
Impact:
Jobs: 250
Gateway Motorway Upgrade, Brackenridge to Bruce Hwy
Value:
$200 million
Status:
Approved
Impact:
Jobs: 250
Gympie Arterial Rd and Strathpine Rd Interchange Upgrade
Value:
$30 million
Status:
Approved
North East Business Park, Caboolture
Value:
$2 billion
Status:
Proposed
Has EIS approval with
Conditions
Impact:
Includes a commercial
precinct, 350-berth
marina and 1,600
homes
Corporate Park East
Value:
$90 million
Status:
Under construction
Stage 1 of 5 stages is
Completed
Impact:
Jobs: 650
Laguna North Lakes, George Group JV with Pointcorp
Value:
$250 million
Status:
Under construction
Completion expected
around 2023
Impact:
Jobs: 300
Retail, dining, office
space, 140-room hotel
and function centre
Newport Shopping Centre, Stockland
Value:
TBA
Includes restaurants,
health services, indoor
sports facility, offices
Status:
Approved
Impact:
Jobs: 467
construction;
150 operational
New Office Complex, Strathpine, Super Retail Group
Value:
$75 million
Status:
Under construction
Completion expected in
2020
Impact:
Jobs: 470 operational
The Big Fish Travel Centre, Caboolture, Eildon Funds Management
Value:
$100 million
Status:
Under construction
Impact:
Includes supermarket,
retail and recreation
facilities, medical centre
and accommodation
Narangba Heights Shopping Centre, Oxmar Properties
Value:
TBA
Status:
Approved
Impact:
Jobs: 100
Includes a supermarket,
fast food, service
station, cafes and retail
Murrumba Village, Kallangur, Property Solutions
Value:
$45 million
Status:
Approved
Construction is
expected to begin in late
2020
Impact:
Includes supermarket,
service station, retail
and medical centre
New Data Centre Next to the Mill University Precinct
Value:
$25 million
Status:
Proposed
Woolworths Dakabin
Value:
$20 million
Status:
Opened
Impact:
Jobs: 200
OUR SUGGESTED PROPERTY
105 Spring Street Deception Bay QLD 4508
Property details
3
1
3
Asking Price
Target Price
Potential Rent
Potential Yield
$499,000
$500,000
$420 p/w
4.37% Gross
Land Size: 405m2
Where is this Property?
Comparitive properties
$
515,000
25 Nov 2021
VIEW
$
540,000
29 Nov 2021
VIEW
$
550,000
5 Dec 2021
VIEW
What should i know about this property?
Are there easements on the property?
there is are no easements on the property

EASEMENT MAP

Easements are areas which need to be accessible by council or anyone with a right to access a portion or part of land. An easement could be related to sewage piping, gas lines or electrical works.
Is the property located in a flood zone? The property does not fall within flood lines.

FLOODZONE MAP

Flood zones can be determined from river flood lines. In areas where the terrain is fairly flat and river banks overflow, properties which fall within these catchments may warrant higher insurance costs.
Is the property correctly zoned? Development Zone: General Residential
Building and council regulation states that the dwelling on top of the land needs to be classified correctly for the type of structure that it is.
Is the property in adequate condition? YES, but There aren't a lot of information online at the moment since the property is off market
In communications with the listing agent, he/she has confirmed the condition of the property is as the listing shows. This will be verified by our team in the steps moving forward.  
What are the council rates for the property? Approximately $3,200 yearly
Council rates are paid by the owners and fund council work and operations. Generally, the smaller the population and larger the council, the higher the fee is.
What is the cost for building insurance? Approximately $1,400 per year
In most states, building and landlord insurance is required to by the buyer one the property's contract has been signed and exchanged. The fee above is an average for the building insurance only.
How many days has this property been on market? This property is off market
There are 3 types of listing stages:
On-market, this is found on major portals
Off-market, this is for sale, but with the listing agency only
Pre-market, this has been presented to us outside of the public

When was the property Built? The property was built in 1970.
The build year should be considered when purchasing properties of different structure types. The price of the property can be reflective of the build year vs the structure type. Some structure types age better than others. At a certain price point, it is worth remembering that land is the appreciating asset, while the dwelling is the depreciating asset.
Is the property leased, if so until when? lease expires Jan 2022

Tenure renewals dates need to be considered in rising markets. If the market is rising, your ability to increase rental rates will only be possible at the time the tenants lease period renews.
What are the lease rates associated? rented for $325; can be rented for $420 per week
Lease renewal rates cannot be changed inside of lease periods, for the benefit of the tenant. 

Why is this a good option?
ALL FUNDS ASSOCIATED
finance disclaimer
The information below is general and not specific to your personal circumstances and finance structures. The costs, return and results are approximate figures and not relative to particular or specific management agencies, inspectors, insurance companies etc.
purchase Costs
Annual Expenses
Potential Results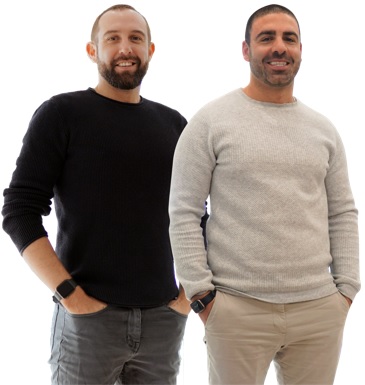 Please make sure to go though all the details and get back to us as soon as possible
Book a Quick
Call Back

Book a Quick Call





Facebook


Instagram


Linkedin


Google


Youtube Nationwide Operations
Property Portfolio Growth Partners
© 2020 – The Investors Agency PTY LTD
|